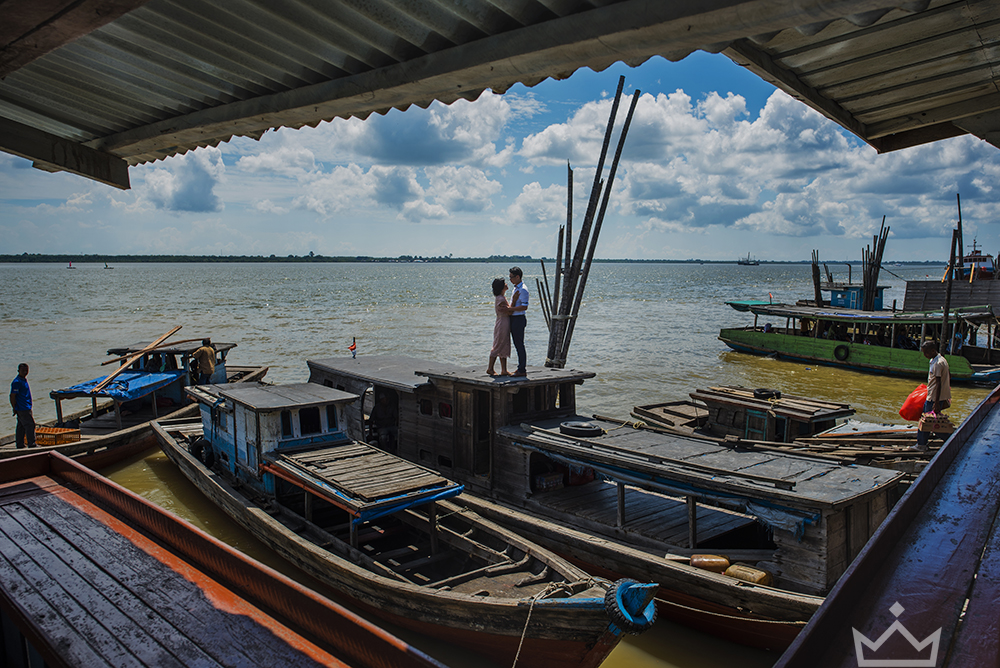 A love letter written by the bride herself.
Selatpanjang, 15th June 2017
Eight years ago, we met each other for the first time at one of our mutual friend's home party. I caught a glimpse of him without any deep impression despite his wide nose that similar to mine. The conversation was easy that night and before he headed back to Singapore, we connected on Facebook. Seven years later, he proposed to me on one fine day & promised to take care of me for the rest of our life. A year later, surrounded by tons of blessing of families & friends, we tied the knot on this beautiful place called Selatpanjang.
Selatpanjang, a small capital of Kepulauan Meranti district is the place both of us born and raised. An island that separated by a narrow channel from Sumatra, with population that not more than 120k across the Strait of Malacca. Leaving for better education to bigger district drifting us into two different direction of life. But what it's meant to be, it will meant to be. A small reunion at one of our mutual friend aligned back our path line closer to each other. You can imagine how surprised we were to find that fate can be twisted at the end when it comes to destiny.
There is something quite sacred about wedding preparation once the date is set. It was always a dream for me (the bride) and growing up looking at THEUPPERMOST images since college. From mentors in wedding photography workshop then become friends, it always felt like eternity when we were going to have them to shoot our wedding photographs one day. We had a deep desire to make this moment a memorable and against the stereotype of how wedding photographs usually being made. Things fell together, you can imagine how fortunately we were to find that THEUPPERMOST are delighted to fly over in full squad!
As a wedding photographer too, I have found many beautiful places during all these times. While there was something exhilarating about untouched part of Selatpanjang that capture our love for each other and our love for this small hometown. From my home's rooftop that used to be a dating spot, a 100th year old shrine, a traditional market where used to be my childhood's memory and last our favorite breakfast's kopitiam (coffeshop). These places telling more than just a template set for most of wedding photographs. While not all wedding photographers are created equal, one perfect picture taken by right photographer can instantly take you back to the happiest day of your life.
Wedding industry had been growing rapidly and variant over decades especially in wedding photography. Watching how brides stressed over perfect jawline or weather, yet forgotten how a perfect moment occurred not between those extra pounds. Because at the end of the day, the most important part of a wedding is the celebration of love. One last shout-out to THEUPPERMOST team, YOU GUYS REALLY NAMED IT FOR A REASON. Thank you for all the wonderful job, we just can't thank you guys enough!
Love,
#MrAndMrsOeiFinally
Destination Prewedding Photographer | Selatpanjang Engagement Session | Engagement Portrait Session