The results of this year's second round of the ISPWP (The International Society of Professional Wedding Photographers) Awards Summer 2015 Contest are announced and three of our wedding images won new award! Two of our images got 4th place and 14th place on Ceremony Category and one other image got 2nd place on Wedding Details Category!
Thank you everyone who holds their faith in believing in our photography work and constantly giving us supports and opportunities to create images, congratulations to all the winners and thank you to the ISPWP for their recognition of our work and their continued efforts to raise the standards for all wedding photography professionals!
Congratulations to all of our colleagues who placed with their wedding images in this round. Make sure to check out all of the winning entries at the ISPWP Awards Spring 2015! Here are our winning images!
From Dewi and Danny wedding day by Tito Rikardo


From Alvin and Tania wedding day by Memena Lee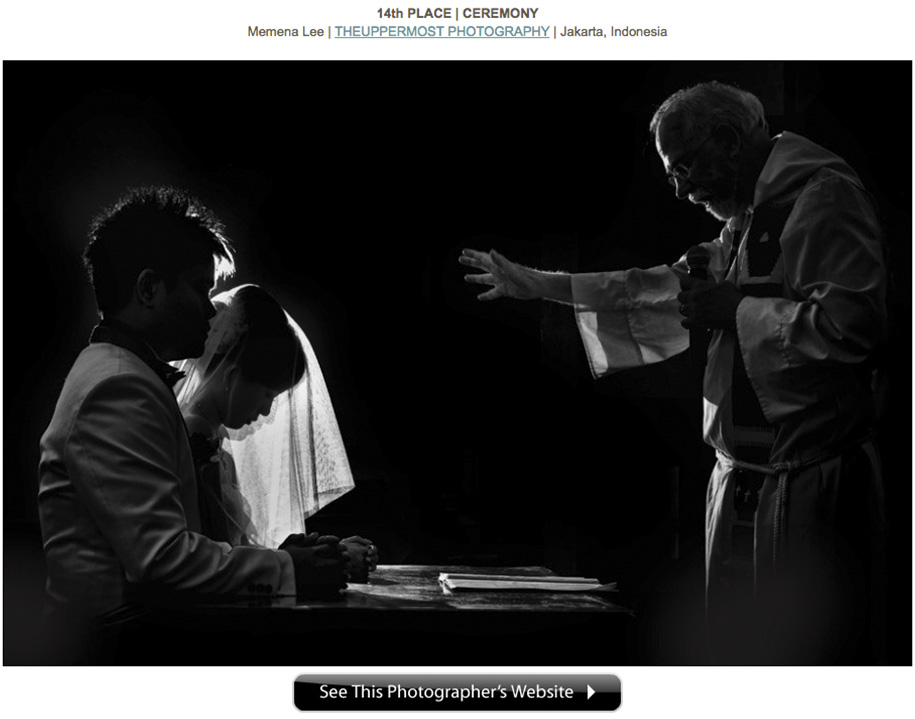 From Kent and Yennice wedding day by Memena Lee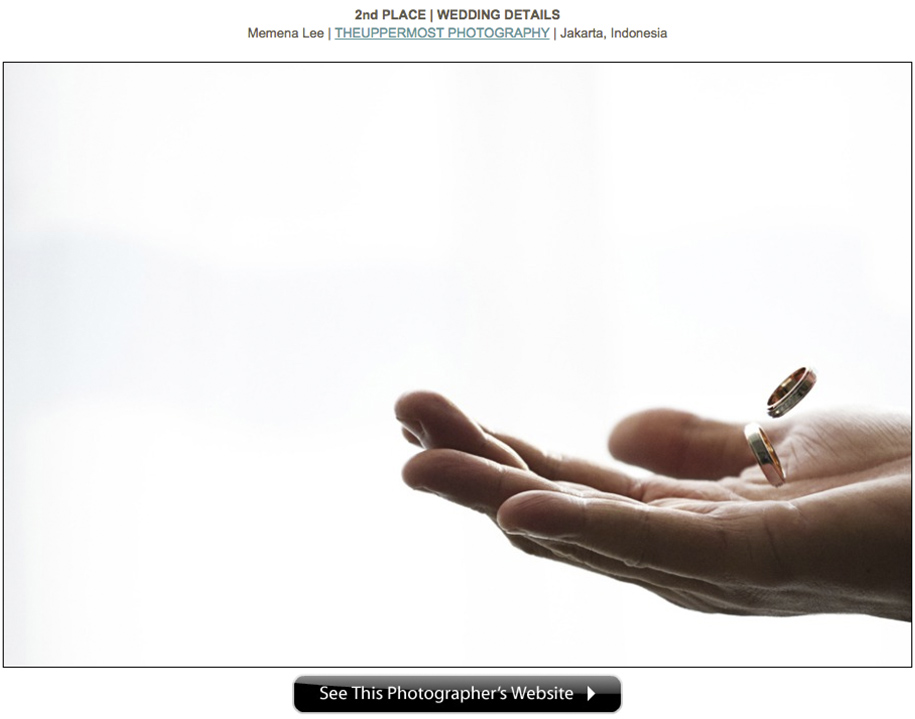 Award Winning Wedding Photographers | The Best Wedding Photographers in Indonesia