Hello friends, THEUPPERMOST is a proud member of the ISPWP (The International Society of Professional Wedding Photographers), an organization devoted to seeking out the highest quality wedding photographers around the world. The results from The International Society of Professional Wedding Photographers (ISPWP) Wedding Photography Contest Winners Spring 2015 announced days ago, and we are gladly received four awards from this quarter. As we always mention that awards like this to us are an important level of recognition that our works are heading to the right direction, not only we are making images that our clients love but also creating images that are appealing to some of the finest and most relevant wedding photographers nowadays, and ISPWP, as mentioned on their website, is a rarity among wedding photography organizations. Photographers cannot simply buy an ISPWP membership, they have to earn it. We are really proud to be part of it!
Thank you everyone who holds their faith in believing in our photography work and constantly giving us supports and opportunities to create images, congratulations to all the winners and thank you to the ISPWP for their recognition of our work and their continued efforts to raise the standards for all wedding photography professionals!
Make sure to check out all of the winning entries at the ISPWP Awards Spring 2015! Here are our winning images!
From the wedding day of Sherly + Yoko by Tito Rikardo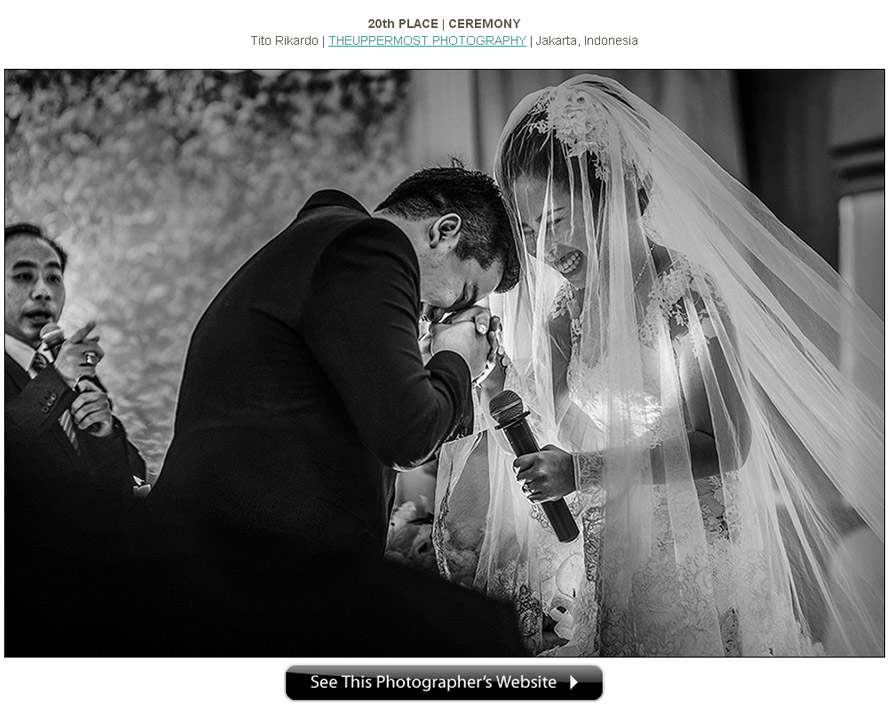 From the wedding day of Stella + Rio by Hedrian Ngabito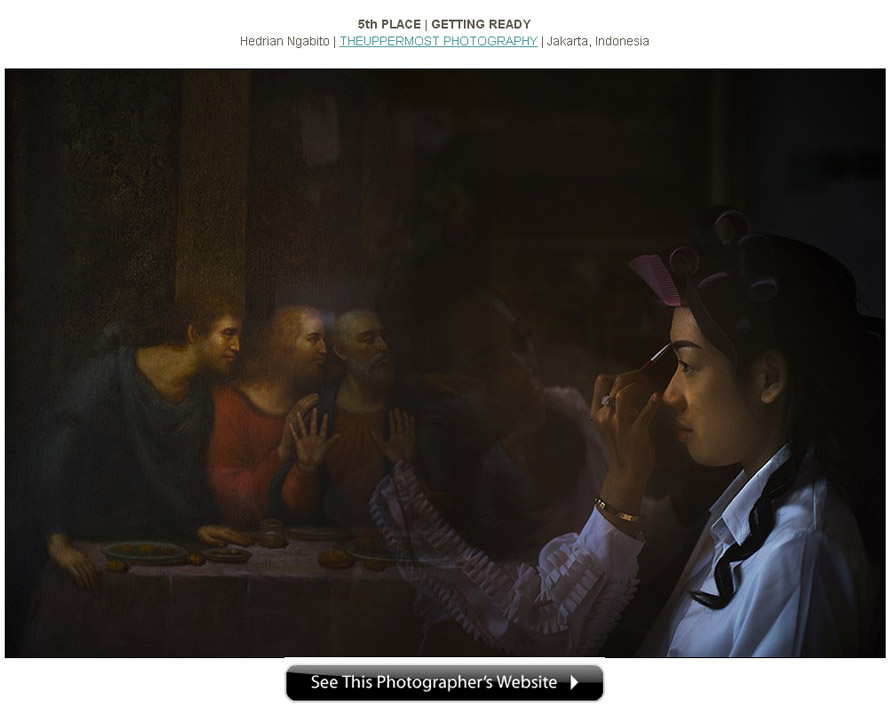 From the wedding day of Laura + Lachlan by Jeff O' Neal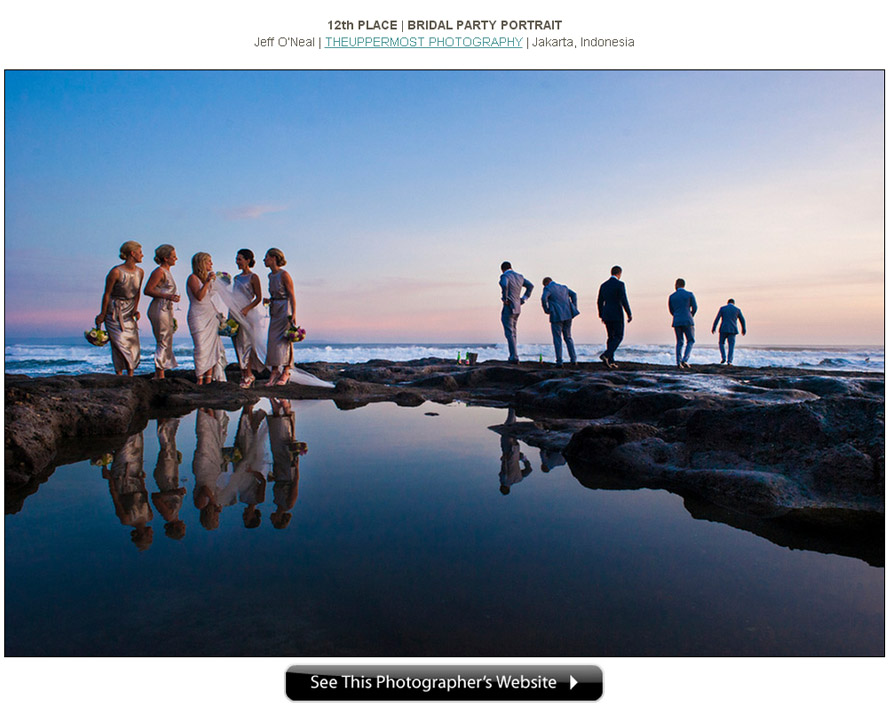 From the wedding day of Annie + Primas by Hedrian Ngabito



Awards Winning Wedding Photographers | The Best Wedding Images