The road to glory is a winding endeavor. An endless progress that will put one passion to the test. It is either make you or break you. However, life is all about that endeavor, it is worth the sweats and tears. In the end, we are merely human beings who are also becoming. Process, hope, tears, sweats, and passion are the ingredients of a fulfilling life.
Eight years and counting, THEUPPERMOST is still strongly growing with the undying 'ganbatte' spirit and now ready to surprise the world even more with our latest troop addition: Ian.
Q: How do you become a photographer and what does it mean for you?
I am a graphic designer and a photographer and it took me quite a while to focus myself between the two. Until my own wedding day, amidst the panic and the joy of getting married, I was mesmerized by the whole process (and the crazy cool results) of photography; determining the decisive moments, managing lights, playing with the aperture, angles, ISO, shutter speed, and other elements that make a picture worth a thousand words. The second I realized how complex photography and how fulfilling it is, I found meaning in life, as if I am being one of the colors that also paints each of the precious pictures. And there I decided to become a Wedding Photographer.
Q: Three (or four) photographers that you admire?
A: Daniel & Davina Kudish, Sergio and off course Sigit, Tito and Jeff of THEUPPERMOST.
Q: What gear do you use and what's inside that bulky bag?
A: Currently Nikon D750 (though D4 is my dream), camera equipments and bunch of kick-ass lenses especially that sexy 85mm lens. Woohoo! I am ready to roll!
Q: What is your ideal client?
A: The one who has chemistry with the photographer and the one that pays.
Q: How would you describe your style?
A: Clean, Out of the Box (Creative), and Passionate.
Please enjoy Ian's profile video below by THEUPPERMOTION, it's a start for our friends to know him as THEUPPERMOST :).
And another good news is that Ian win his first and second award from the latest ISPWP Wedding Photography Contest Winter 2014, we are really proud to have him as our fourth main photographer!
From the wedding day of Yunni + Teddy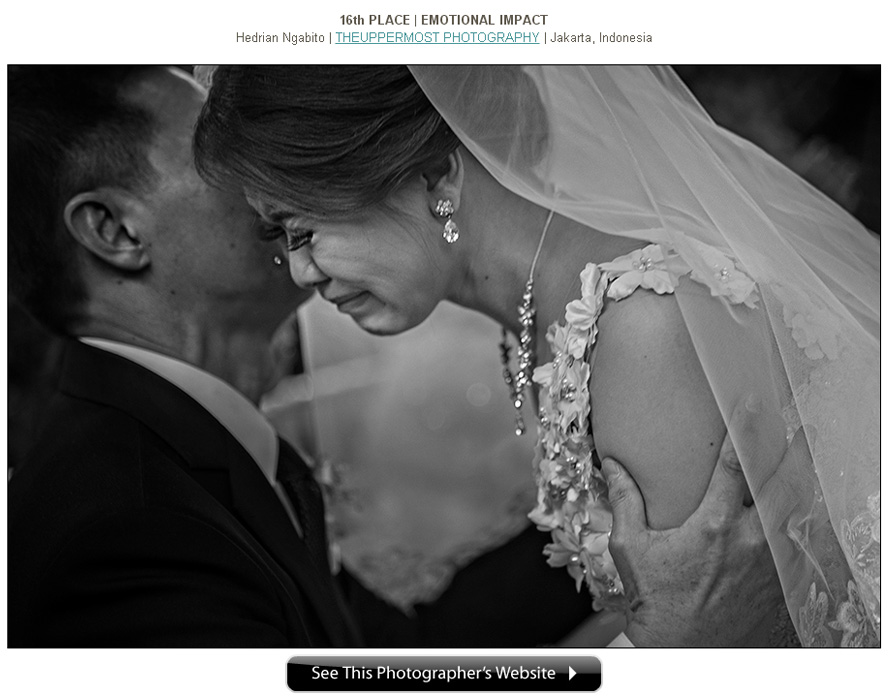 From the wedding day of William + Manda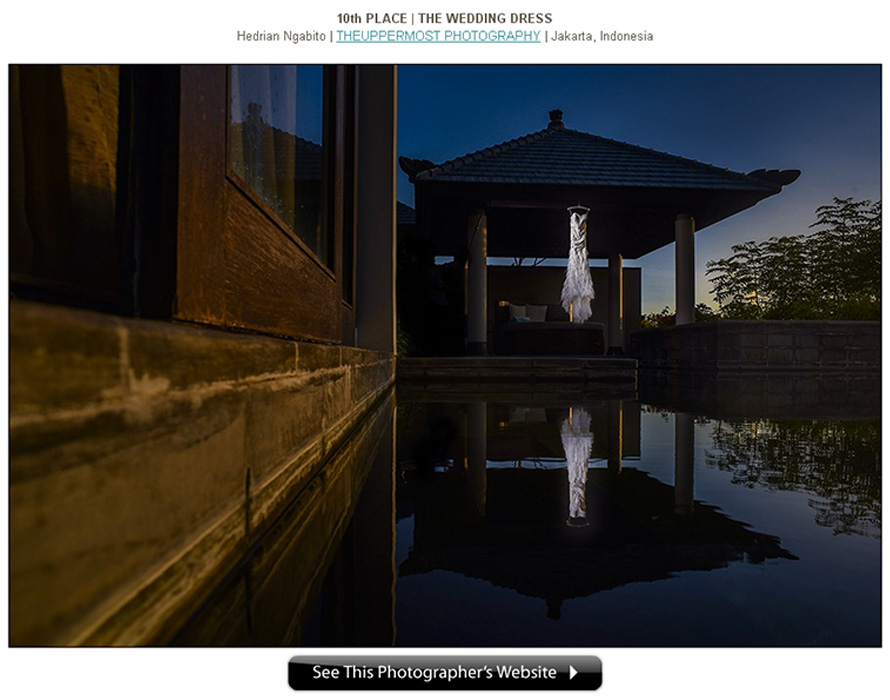 Jakarta Wedding Photographer | Bali Wedding Photographer | Destination Wedding Photographer